iCandy Orange Photography Shoot
Advertising Photography - campaign for new product launch iCandy 'Orange'


"The Orange is our most important product launch this year and it was essential that we came up with a campaign that had the necessary impact. I wanted to do something that had never been done before, something that would be a talking point, but also something that reflected the fluidity of design in the pushchair. I'd seen light painting techniques before, especially in automotive advertising and thought it would be cool to try it with a stroller using colours to reflective the product branding. After discussing the brief with Darrin we got hold of a Pixelstick and started to experiment. It took quite a lot of trial and error to get the right shape and colour of light, but I couldn't be happier with the end results. The images are certainly striking, and there was a great deal of hype around the product launch at Kind & Jugend, Europe's largest nursery industry trade show. Darrin did a fantastic job of bringing the concept to life."

Thom Bateman - Marketing Director iCandyworld


The studio was blacked out, we had lots of black material surrounding the set, the pushchair neatly sitting on a black plinth.

We had a great time experimenting with a Pixelstick. Thom (talented art director, marketing director and client) was in charge of programming the stick and the movement of. The camera shutter was opened, I triggered a flash from the Broncolor lights, then a 20 second exposure during which Thom waved it around the set in a graceful (and sometimes not so graceful) manner. The Phase One camera then took a further 20 seconds to process the capture into a noise free image before we can view on the computer screen. We had lots of variations to compare by the end of the day!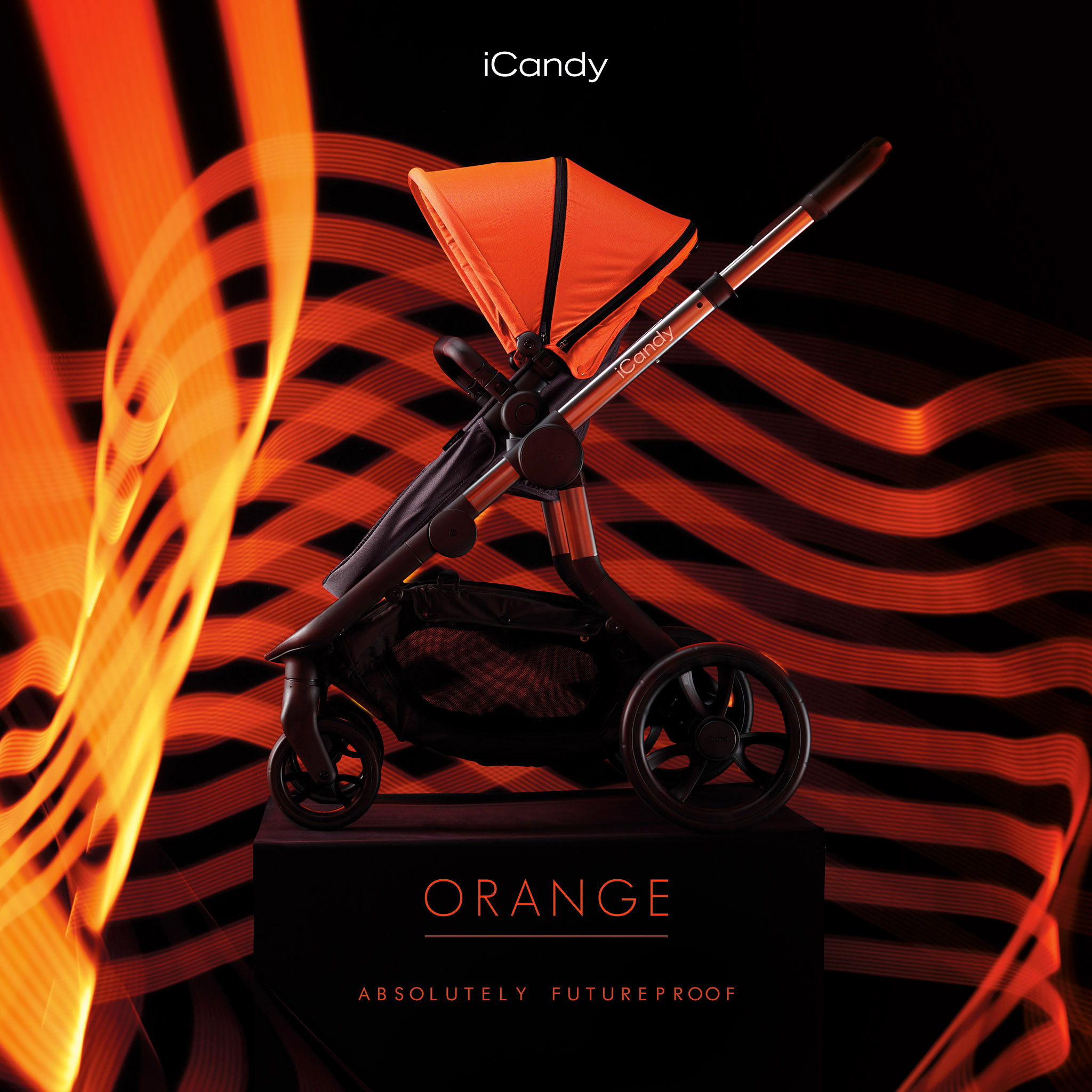 Here's a short BTS video of the action...
And a promo video created by Thom below.