Working with Darrin
T: 07785 762 867
---
Client feedback:
Shelley Williams, Pelham Group
I have worked with Darrin on a couple of lifestyle campaigns on behalf of Ted Baker Luggage. Darrin is extremely flexible in his approach working around tight budgets and to difficult timeframes. He not only has great vision and a natural eye but also goes over and above what one would expect from a photographer – sourcing locations, models and props. Resulting in a great set of photography which we have been able to use globally in advertising, online and PR – on time and in budget.
I wouldn't hesitate to recommend Darrin and hope to work with him again in the future.
Pam Charris
VP Global Marketing Nualight:

"Darrin is one of the most complete photographers I have had the privilege to work with, covering everything from studio work and retouching to creative brainstorming and artworking, Darrin clearly is a creative at heart and has the skills to take a vague idea and create a beautiful masterpiece. I find myself looking forward to photoshoots at Darrin's studio, it is always creative, inspirational and productive. I'm also eagerly anticipating further collaboration on some exciting location shoots! "

Thom Bateman, head of marketing at iCandyworld:

"Working with Darrin for the first time this year has highlighted to us the importance of having high quality photography for our products and brand. We compared side by side shots of existing images and Darrin's images and the difference was night and day. Every detail was brought out beautifully by Darrin's expert lighting, and the images were processed to ensure the product looked immaculate. Not only is Darrin technically excellent at what he does, but he is also a pleasure to work with. It's refreshing to find someone who cares as much about how our products look as we do."


Also from Thom:
"The Orange is our most important product launch this year and it was essential that we came up with a campaign that had the necessary impact. I wanted to do something that had never been done before, something that would be a talking point, but also something that reflected the fluidity of design in the pushchair. I'd seen light painting techniques before, especially in automotive advertising and thought it would be cool to try it with a stroller using colours to reflective the product branding. After discussing the brief with Darrin we got hold of a Pixelstick and started to experiment. It took quite a lot of trial and error to get the right shape and colour of light, but I couldn't be happier with the end results. The images are certainly striking, and there was a great deal of hype around the product launch at Kind & Jugend, Europe's largest nursery industry trade show. Darrin did a fantastic job of bringing the concept to life."


I am a lifestyle and still-life photographer and shoot products, food and people. I enjoy the process of creating inventive beautifully lit images from diverse briefs, love to create moods, enhance form, and also produce provocative and tempting images.
My photographs have been commissioned by both small companies as well as large international corporations, the images have appeared in the national press and numerous outdoor advertising campaigns, including 48 and 96 sheet posters, cross rail advertising in the London Underground and front of packaging for well known consumer brands. Also my animations have been used for global digital campaigns.
During the last thirty years I have photographed many people, some of them household names, some very poor, others who are immensely wealthy and a few that were later found guilty of various crimes and later served prison sentences (they were wealthy individuals)….
I collaborate with a wide range of specialists to develop creative concepts and am always willing to add imagery advice to campaigns and projects. Often I'm asked to Art Direct shoots too, it could be during the shoot itself or quite often to give creative advice pre-production.
In the 1980's I spent three years at Salisbury Art College after which I assisted several photographers before setting up my own business in 1990 - 1991, since then I have taken all sorts of photos for wide ranging clients, this has given me in-depth ability that is usually expected by my clients.
My studio is a 19th century chapel, it has good space with a high ceiling, well equipped with lighting and props, as well as a fully fitted spacious kitchen for all the food photography. It is located close to the A1 motorway, rail stations, and within easy reach of London.
Clients throught the years include:
Virgin
Bentley
Whitbread
Britvic
RICS
Fairline Yachts
MOTO
Astra Zeneca
Ocado
Tesco
Premier Foods
Birds Eye
iCandy World
Unilever
Comet
The Wine Society
Sony
GSK
Goldman Sachs
Manpower
Paypoint
Thorn Lighting
Capita Group
Hilton
IHG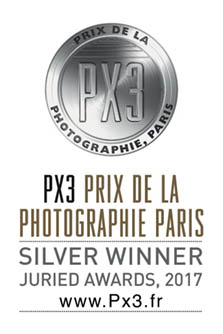 Why Choose to work with ME?
I bring over 30 years of experience to every job
I solve client's problems through imagery and ensure everything goes to plan and within budget
I write brand guidelines and give creative input
I provide high quality images for clients' exclusive us, mostly shot with an 80Mp camera
Digital Services: Retouching and image manipulation
Production: Shoot planning and preparation, understanding clients' vision and working to the brief
Costing projects: Supplying detailed estimates before the shoot begins
Post production: Digital processing of images and ensuring their efficient & timely supply to the client
Catering for clients both in the studio and on location
Location finding
Arrangement of insurances, location permits and model hire
Prop and Model Sourcing