Studio Photography
My studio is a 19th century former Methodist chapel built in 1863 in the Hertfordshire village of Codicote close to the A1M and easily accessible from London and surrounding towns like Stevenage, Cambridge and St Albans.
Chapel Studio has been tastefully converted and provides modern photographic studio facilities in a characterful and creative environment. It still retains many of its Victorian architectural features like the tall windows and contrasting brickwork.
The photography studio has a high ceiling and is well equipped. An extensive range of backdrops and props are available to make your studio photography shoot a success.
My spacious fully-fitted kitchen is available for food photography projects or just to keep your team going with coffee and snacks.
If you'd like to discuss a photographic project please call me on 07785 762867 or use my enquiry form to get in touch…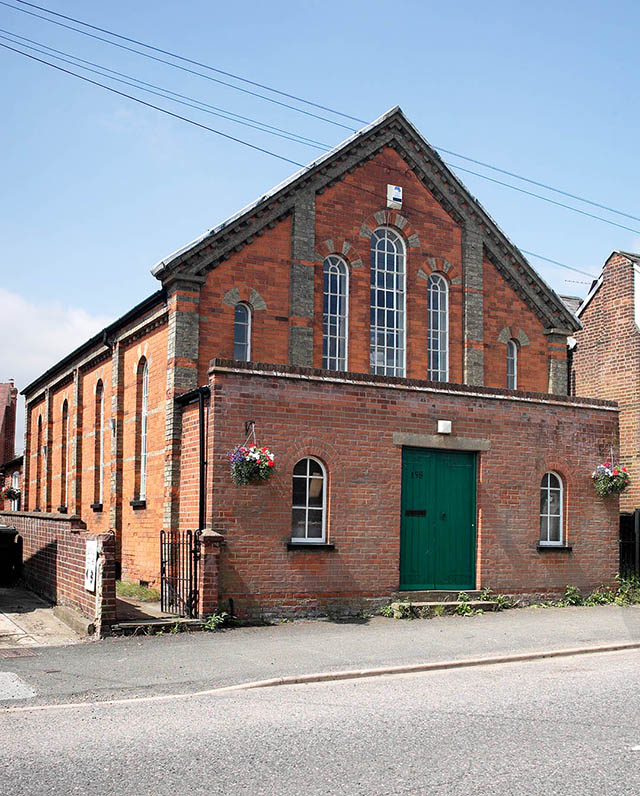 Photographic Studio Facilities
The Studio Space
The interior consists of two main areas; the modern spacious studio kitchen which is big enough to shoot in, and the larger main studio with its high ceiling which provides plenty of working room for both photographer, clients and lighting. There is a balcony that can be used as a high vantage point to shoot from and an outdoor garden with its own grapevine and seating area.
The photography studio area has ample space with comfortable seating and preparation/storage areas.
The Studio Kitchen
The modern-styled kitchen is well lit with both daylight-balanced LED and Fluorescent lighting, it has two ovens, induction hob, fridge, freezer and a nice spacious worktop for food preparation. There are also lots of cooking utensils, pans and other necessary equipment.
The ceiling is high and the space is big enough to use as its own photography studio to shoot both stills and video.
Lastly, we must not forget the bean to cup coffee machine which I keep well-stocked with excellent single-origin coffee.
Photographic Studio Props, Odds & Sods
We have lots of props for food and still-life photography including various wooden, painted and metal backgrounds, plates, pots, dishes, pans and those essential items that are good to have at hand. Also, a good selection of coloured paper backgrounds rolls and sheets are kept in the studio, which are often so essential for product photography.
Something a good studio cannot do without are reflector cards, tapes. wire, clamps, wooden cubes, and metal stands, I have my own store of them which I have built up over the years of photography, some is specialist professional grip which so useful in the studio particularly when lighting intricate sets.