I was commissioned by the American company Solgar Vitamins to photograph Sir Geoff Hurst for a series of tube adverts. The shoot took place in March at Ashridge Golf Course, Hertfordshire, the weather forecast was grim but we were all surprised to see some really pleasant sunshine!
Sir Geoff was more than accommodating, we even spent a hour having lunch with him in the club house afterwards.
The ads are to be displayed as posters opposite platforms at 80 underground stations in London during June 2010.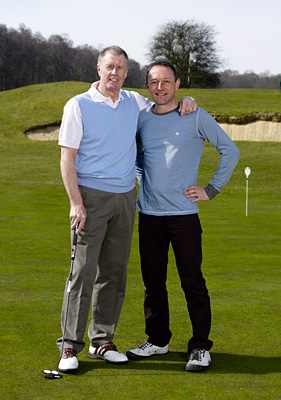 Sir Geoff Hurst and yours truly