Scotland Location photo shoot
iCandyworld commissioned me to photograph their pushchairs on location in Scotland. The shoot was to be in a 'Fashion' style, the models hire were fashion models and were to wear high end garments in each location. They were lit using Broncolor Move battery powered flash lighting with Parra reflectors, everything being shot on my Phase One IQ180 camera.
To insure all went without any problems a leading Scottish production company was hired to arrange (among many other things) the transport, locations, stylists, models and accommodation. No small job by any means. We had one Transit van, a splitter van, Range Rover, Range Rover Evoque and a motorhome, also fashion stylist with extensive wardrobe, make-up stylist, Range Rover driver, two lighting/camera assistants, two people from the production company, one videographer to shoot BTS and Cinemagraphs and two from iCandy.
We had two parts to the photography, one in Edinburgh taking in the sights and the second half in Glen Coe.
The weather in Edinburgh was cloudy but mostly dry, but fortunately the weather could not have been better for Glen Coe, bright sun and some cloud to add atmosphere to the photographs. The models were great and the team worked well together, the production company had everything covered too.

Straight after each location the photos were backed up onto another hard drive, then later back at the hotel backed up again to another drive, with this amount of production costs you really can't be too careful.
CLICK HERE TO SEE THE BTS VIDEO

Looking for a good spot to for the next shot, same road as the James Bond 'Skyfall' was filmed
Our vehicles
First shot in Glen Coe
Refreshments high up in Glen Coe
Jon the Videographer, with the stills & video camers next to each other
The make-up and stylist house, Glen Coe. Beats a hotel room any day!
Calton Hill, Edinburgh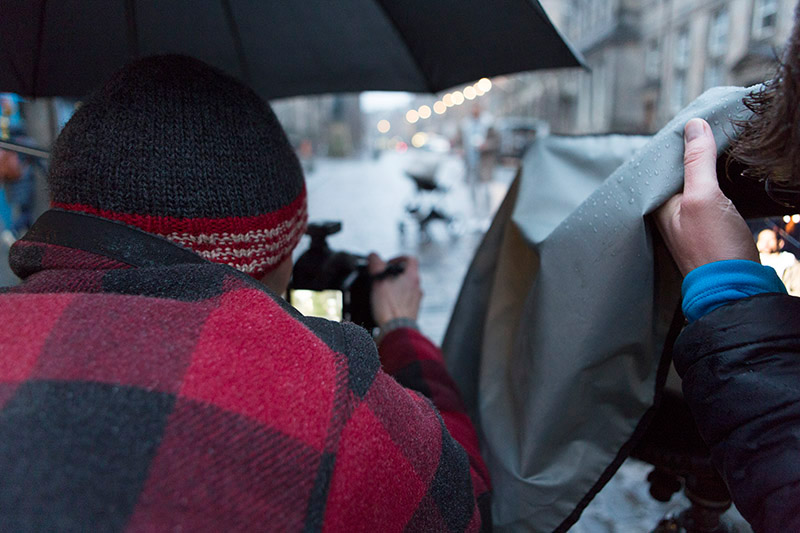 Royal Mile Edinburgh in the rain (low cloud)
The wardrobe